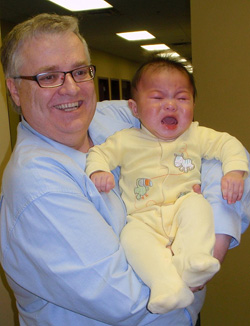 Press Releases
Issued for Release Wednesday, May 13th, 2009
Coquitlam, BC May 13, 2009 - Independent candidate Doug Stead, Coquitlam-Maillardville, announced today that he is applying for a judicial recount in his electoral district.
Stead is quoted as saying " Its only a difference of 4000 votes or so for me to have a shot at being runner up."
In a related story, the Green party announced it is considering an alliance with Stead to solidify their hold on last place.
Please view the above as political satire, and a little tongue-in-cheek ;-)
---
Yea, voters deserve what they get, as long as they don't get what they need, right? No soured grapes here, I paid my money and took my chances. My short political career is as I suspected, come to an honorable conclusion. I thanks all those that enforced democracy, through exercising it.
My personal results, are probably for the best. Running for real has been a life experience with much good and bad, mixed in with frustrations beyond my anticipation. Had I won this lottery, I'd be spending the next four years in Victoria, which would I think, been much akin to living in hell prior to actually having died. My only consolation for this self infliction grilling would have been the enjoyment of sharing the heat with all the others whom also sought such responsibility, and with it, some hot accountability.
I phoned both the Diane (NDP) and Dennis (Liberal) Monday night and wished them both well. I couldn't get a hold of my Green party friend. I don't know from whom my votes came from, but they were cast and had I not been a participant, who knows what might have been. Democracy can be a cruel bitch, requiring participation from all.
I did have some fun, I tried to focus others on my issues and I mostly had my opportunity to participate. Albeit, not fully heard by all or as loudly as my compatriots. I am happy to have participated and feel good about being able to be fully independent and honest, with not only myself, but with all those that took the time to hear what I had to say.
Or at least as honest as any politician can be. ;-)
Cheers,
Doug
Issued for Release Friday Afternoon, May 8th, 2009
I tried very hard using reason and principle to move the CKNW News Director off the position of not allowing me to participate. At one point, I think I had him convinced. Alas, he called me after the game last night and said he was sticking with a no independent candidates policy. Other then the one from South Delta.
I was left with no other choice but to issue a WRIT OF SUMMONS against CKNW NEWS TALK 980 radio station in the Supreme Court of British Columbia. Registry no. S-093425.
Interestingly, all my co-candidates have written in support of my being included. However the news director has made a policy that only party candidates are allowed. Yet they broke their own policy in having the South Delta independent candidate on...
CKNW NEWS RADIO 980 intends to broadcast an "all candidates Coquitlam-Maillardville" program in the pending provincial election on Monday, May 11th, but the News Director at CKNW has told me I am not invited to participate as I am running as an Independent and have no Party affiliation.
The funny thing about RIGHTS, as I have found, is that if you can't enforce them, you really don't have them.
The Human Rights Code of British Columbia states that one of its purposes is "to foster a society in which there are no impediments to full and free participation in the political life of B.C."

The Canadian Charter of Rights and Freedoms guarantees the right to run for office and to vote and declares that "Every individual is equal before and under the law and has the right to equal protection and equal benefit of the law."

The Broadcasting Act says that the Canadian broadcasting system should serve to safeguard, enrich and strengthen the political fabric of Canada and that through its programming serve the needs and interests of Canadians, including "equal rights" and should provide a "balance of information" to provide a reasonable opportunity for the public to be exposed to the expression of differing views on matters of public concern.

Regulations made under the Broadcast Act say that no licensee shall give an undue preference to any person or subject any person to an undue disadvantage. Banning my participation in a public debate is a 100% disadvantage to me.

The International Covenant on Civil and Political Rights says that the Parties to it shall undertake to ensure the equal rights of men and women to the enjoyment of all civil and political rights.
Thus at provincial, federal and international levels discrimination in respect of political activity is not allowed. Unfortunately, CKNW has chosen not to go along with that comprehensive view and I have been forced to sue the Station to ensure voters in my riding and elsewhere in B.C. have the benefit of my views about law and order and other issues I wish to address as a member of the Legislature of British Columbia.
I hope you will find this and my other ideas of interest and perhaps come to my defence in this particular regard. Thanks for your kind attention to my problem. You can reach me on my cell 604-328-4451, any time.
Cheers,
Doug Stead
Issued for Release Friday Morning, May 8th, 2009
Please be advised that a press conference will be held in front of BC Supreme Court at the corner Hornby & Smithe Street at 1:30pm today. The Independent Candidate will be filing a suit against CKNW for having a double standard with regards to Independent Candidates.
I learned about the Monday 1:00pm radio show from the other candidates a the All Candidates meeting Tuesday night. All were surprised to learn I had not been invited. Stephen Reid, from the Green Party, was kind enough to send me a copy of his initiation to participate which came from Carly Nicol Producer - The Christy Clark Show, CKNW Radio. CKNW 980AM Suite 2000 - 700 West Georgia St. Vancouver, BC V7Y 1K9.
I then phone Carly Nicol and left a VM and also followed this with a confirmation email. (attached below) Carly phoned me back and informed me that I was not allowed to participate, as no independent candidates were being allowed into this pubic forum. I kept my cool and said I did think this was proper and that I wanted to talk with whom ever made this policy. Mr Ian Koenigsfest News Director at CKNW, did call me back at 12:00 yesterday, but I have yet to connect with him.
I did call the CRTC and got a hold of the Regional Director in Winnipeg, a nice lady whom told me that they had to authority to do anything about this. I then went to the legal guy at Elections BC, whom also informed me they had nothing with which to help in this regard.
I then spoke with both the NDP and Liberal candidates about this and they sent off email to CKNW. I sent an email to Stephen Reid, from the Green Party, but have yet to hear back from him. He is a nice guy, a single Dad of a special needs child and lives in Abbotsford and really is just filling a seat for the Green party in our riding.
I have had two pleasant conversations with Ian Koenigsfest. The last being yesterday night around 7:00pm. He confirmed he was not going to change his mind, and he will not let me on the air with the other Candidates. It was a cordial conversation, with mutual understanding that what follows today is not personal. No hard feelings on either side.
Cheers,
Doug
Issued for Release Friday, May 1st, 2009
According to Doug Stead, an independent MLA Candidate running in the Coquitlam-Millardville district,
"One major factor contributing to BC's dysfunctional justice system is the little known and less understood process of the laying of criminal charges by BC's Crown Prosecutors. The Crown's practice prohibits police from directly laying charges as prescribed in the Federal Criminal Code of Canada. This has facilitated the exponential growth in organized criminal gangs, and has contributed to today's Narco-Terrorist owning BC's streets.
BC's two pronged charge approval system sets the highest threshold of any civilized government in the free world in the laying of criminal charges. Elsewhere, once charges are laid, the accused with the light of public scrutiny, may have his/her day in court and the protection of the public in seeing that justice is done.
The BC Crown Council Act serves our politicians well, allowing them to effectively control justice costs. Simultaneously, the public is disadvantaged by the obfuscation of due process and the perception that justice has not been done.
One needs look no further than the Frank Paul's judicial enquiry or the rumors and allegations surrounding the former Solicitor General John Les to see that when justice is hidden from the public, justice is not seen be done and hence may not be done.
Please review the document BC's Corruption of the Criminal Code of Canada for a diagram showing how BC differs from the rest of Canada.
Thanks in advance for your kind consideration of my issue. If you have any questions or need any clarification, please feel free to contact me directly."
Doug Stead
www.DougStead.ca
Doug@DougStead.ca
Office: 604-945-9565
Cell: 604-328-4451
Issued for Release Tuesday, April 28th, 2009
The VOTER APATHY CHALLENGE from Independent Candidate Coquitlam-Millardville
The biggest problem facing BC and Canada is that of voter apathy!
The RIGHT to VOTE has a duty attached to it, that being to enforce this RIGHT by using it. History has shown us time and time again that failure to enforce one's rights leads to the extinguishing of that which is taken for granted.
I challenged both my NDP and Liberal rivals to buck up, each of us putting up 1/3 of $1000.00 each. This money is to then be used to challenge all the other electoral districts in BC to a winner take all, based upon which riding had the highest percentage voter turn out. The winning riding would then donate the money to a non-profit, non-political charity. When Coquitlam-Maillardville wins, I will be dividing up the winnings between the four worthy charities I have listed under donation on my www.DougStead.ca web site.
Alas, and although both agreed it was a great idea, they would have to get back to me after checking-in with their respective political back-room machines. The total silence since discussing the idea seems to indicate neither the Liberals nor NDP are all that interested in advancing voter participation. Of course it may well be that they also don't want to embarrass all their running team mates into coughing up their own out of pocket dollars...
Does anyone in the Port Moody riding or any of the other ridings think their wannabe candidates would be willing meet my bet? I am willing to go it alone and putting up the full nut? Consider this an official challenge from Coquitlam-Millardville to the Port Moody and any and all other BC riding. Game on, no immunity!!!!
Issued for Release Sunday, April 26th, 2009
A serial entrepreneur and Independent MLA Candidate in the swing riding of Coquitlam-Maillardville, Stead's business acumen of leveraging maximum return for his time, to say nothing of his sense of honour, brings a new twist to the same-old, same-old electioneering so often practiced here in BC.
In what is thought to be a World First for a Democratically government run by the people, Stead, a self professed pain in most politico's pat-toot, is raising money on Ebay.ca. The refreshing catch, not a single dime of what is being sold will go to him or any political agenda. InSTEAD, and in keeping with his stated principle and practice, to be completely and totally independent, has arranged to flow ALL monies raised to one of four, voter selectable, worthy non-profits and/or the food bank in the Tri-City.
As Premier Gordon Campbell is now a follower of Stead's tweetering, it is hope he and others will see and enjoy the humor and perhaps re-think how they do things.
"I personally support the following non profit organizations. Please note that these worthy organizations have not and will not be asked for any kind of support politically or other wise. Suffice to say, this is a one way recommendation on my part. All of these groups do good work day in and day out, and in my opinion are deserving of and would be most appreciative of anything you care to give." said Stead.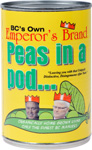 Canadian Cystic Fibrosis Foundation - Vancouver and Lower Mainland
VisionQuest Recovery Society
ACT II Child and Family Services
SAINTS - Senior Animals In Need Today Society
If anyone wishes to buck up on Stead's behalf but not supporting a politician, is encouraged to stop by Stead's cyber-space headquarters:
http://www.dougstead.ca/support.html
This press release is the sole responsibility of Doug Stead, Coquitlam-Maillardville's Next MLA. If you're not amused, get a life. My Life is a marathon, where the finish line is also the end of the line! Until serendipity, your God or plain old shit-happens and I get helped across finish line, I intend to enjoy the ride. ;-)